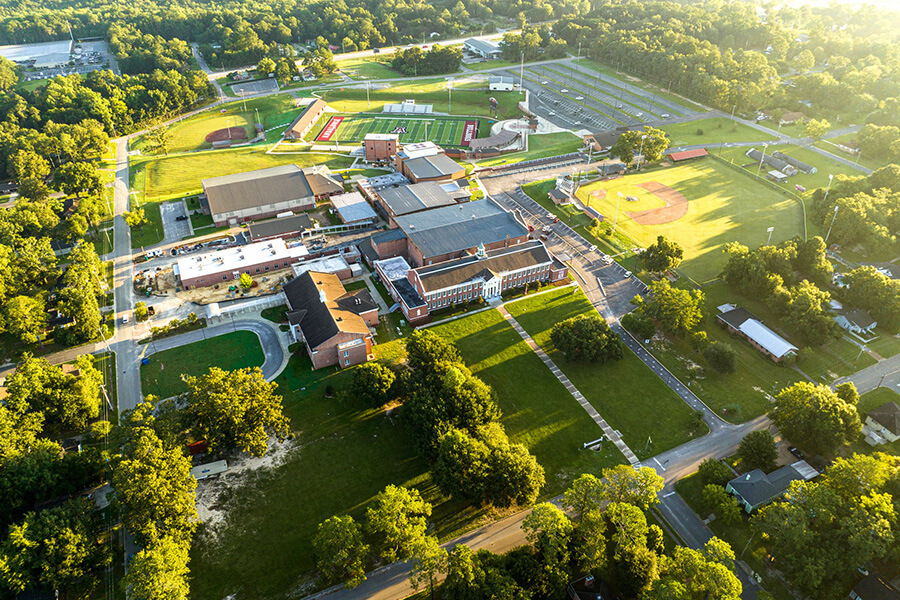 The City of Andalusia boasts three schools – Andalusia Elementary, Andalusia Junior High School and Andalusia High School – all of which offer superb educational opportunities for the children of this community. Andalusia is also home to Lurleen B. Wallace Community College and a campus of the aviation program at Enterprise State Community College. The two school systems in the county are Covington County Schools and Opp City Schools.
Fun Facts:
Andalusia means "to walk easy" in Spanish, a reference to our town's outstanding access in the founding days.
Hank and Audrey Williams were married in a garage located on East Three Notch Street in December 1944 while Hank was playing a series of shows at a nightclub near River Falls. This union was the inspiration for many of Hank's legendary songs.