Andalusia, "To Walk Easy"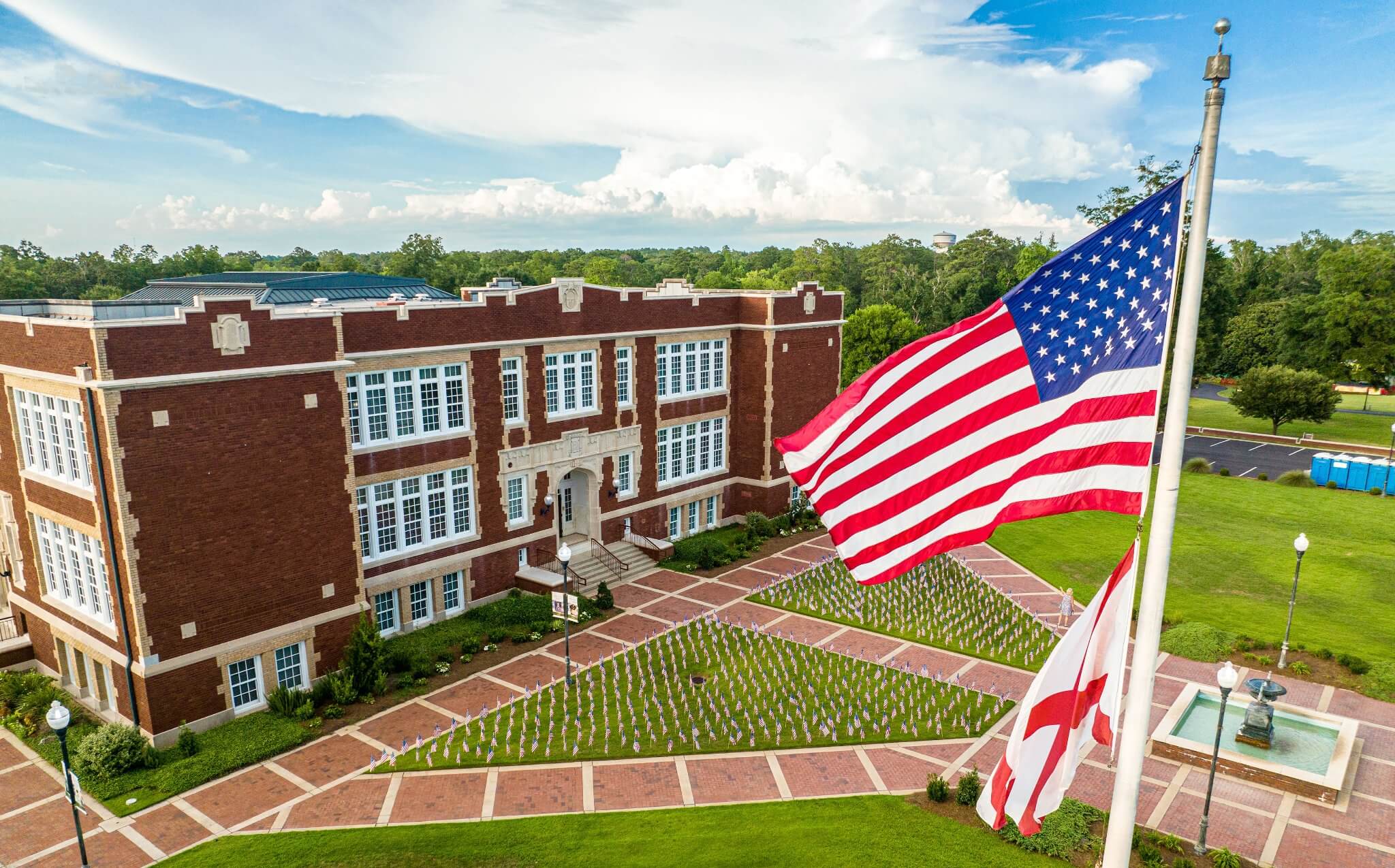 The beautiful city of Andalusia located in the "heart of South Alabama" has a fascinating history which begins on the banks of the Conecuh River at the trading post community called Montezuma. Even though this early settlement below the falls was called Covington Courthouse, the first county seat shown on old maps (1826), by 1829, the name of the post office and the village had changed to Montezuma. To this day, it is uncertain as to how Montezuma got its name. Historians say that it could have been the Spanish influence of the traders up and down the river to Pensacola or possible refugees moving in from the Mexican Revolution which had just ended.
Today, Andalusia, which means to "walk easy" is a vibrant city and is the center of business and trade for a wide area. Much growth is expected in the 21st century in as much as the city is located 85 miles from the Gulf of Mexico with a mild climate year-round; the recreational, educational, and religious opportunities are numerous; and its citizens and local government are friendly and progressive welcoming newcomers to its gates.
With the changing times and new technology, the City of Andalusia Department of Leisure Services strives to do everything possible to be at the forefront of expanding into new and inventive programs. Today, it provides a broad range of youth and adult sport programming. The City currently offers soccer, basketball, softball, baseball, golf, tennis, and swimming to our youth with hopes for new programming in the near future. Its adult programs include men's and women's independent league softball and church league softball. The City of Andalusia will continue to meet the needs of its citizens by generating new and exciting programs for the people of Andalusia and surrounding areas.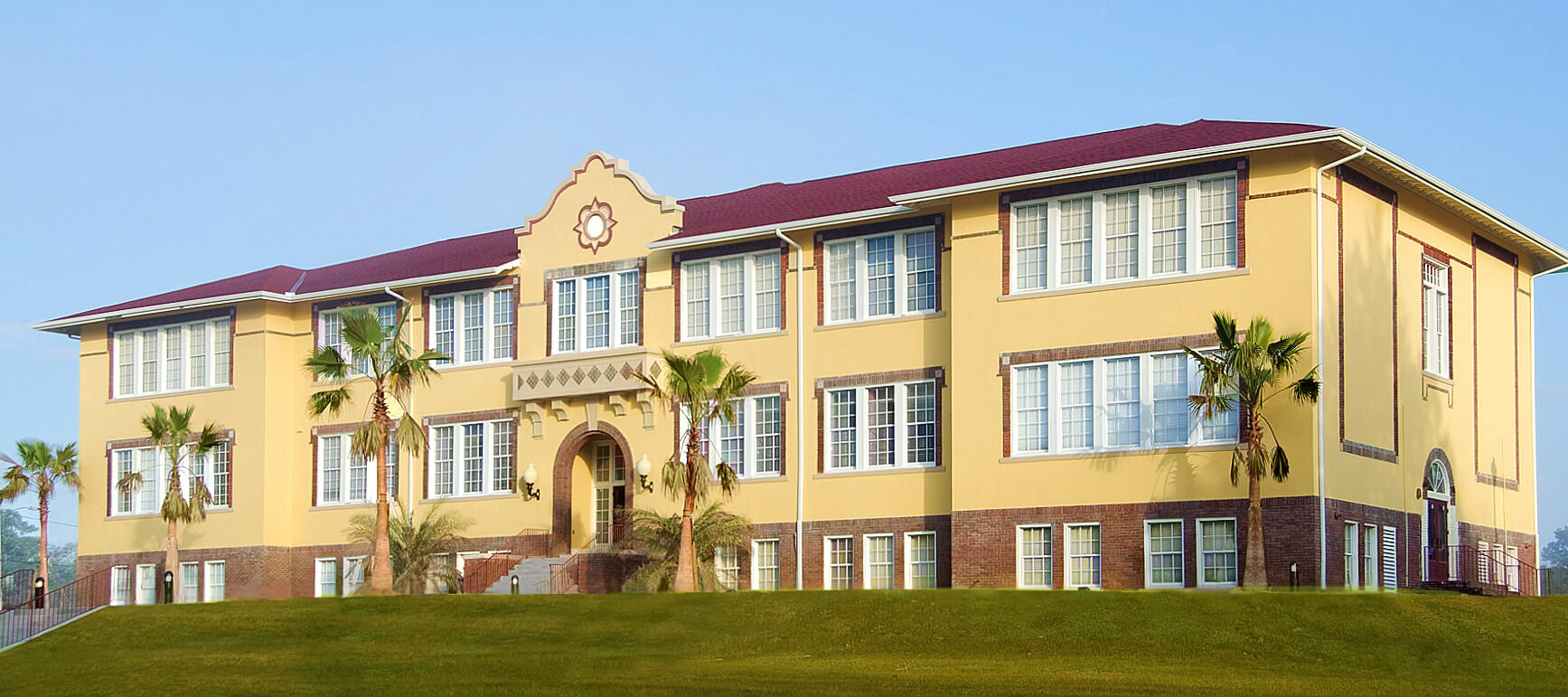 10 recreation parks
Visit one of our city, state, or national parks. The Conecuh National Forest with its Open Pond and Blue Lake Recreation areas offer hiking and biking trails through long leaf pine forests, wildflowers, and shady glens. A full hookup RV site is located at Open Pond. The LBW Walking Trail winds through the beautiful woods surrounding the Lurleen B. Wallace Community College campus and 9-hole Evans Barnes Golf Course. Tennis courts, baseball and softball fields, and the Build-A-Dream Park are also located on the LBW grounds.
Gantt Lake and Point A Lake can be found on the outskirts of Andalusia for fishing, boating, and other water activities. Our two city pools offer swim lessons, water aerobics classes, or just a nice place to relax on a hot, summer day.
Andalusia is home to mom and pop retail locations, as well as a big box retailers. There's a host of places to eat as well. Choosing to shop or dine at one of Andalusia's unique locations allows you to support and help maintain our distinctive flavor. Locally owned businesses build strong neighborhoods by sustaining communities, linking neighbors and by contributing to local causes. Andalusia is home to a variety of retail shops from gift and jewelry stores to clothing and other options. Dining in the city ranges from fast food to seafood, sushi and pizza.
Andalusia offers a wide selection of restaurants ranging from your favorite fast food franchises to traditional southern cuisine and award winning barbecue. Our Dairy Queen, located just off the historic town square, is one of the last six original Dairy Queens in the United States.
There is a plethora of opportunities for those who enjoy ballet and other forms of dance. For the visual arts lovers, the Lower Alabama Arts Coalition offers a variety of programs to bring out the inner-artist. ReAct Theatre and Arts presents performances and hosts art exhibits throughout the year. Each July, the World Championship Domino Tournament is held at the Kiwanis Center. Andalusia is home to the Clark Theater, which brings some of the latest movies to our town. The Andalusia Ballet, founded in 1982, is comprised of senior and junior companies that present two major productions at the Dixon Center annually, such as The Nutcracker, Cinderella and Handel's Messiah.
The City of Andalusia boasts three schools – Andalusia Elementary, Andalusia Junior High School and Andalusia High School – all of which offer superb educational opportunities for the children of this community. Andalusia is also home to Lurleen B. Wallace Community College and a campus of the aviation program at Enterprise State Community College. The two school systems in the county are Covington County Schools and Opp City Schools.
Fun Fact
Hank and Audrey Williams were married in a garage located on East Three Notch Street in December 1944 while Hank was playing a series of shows at a nightclub near River Falls. This union was the inspiration for many of Hank's legendary songs.
Among Andalusia's most popular attractions are our numerous murals depicting the history of Covington County. Commissioned by the Mural Committee of the City of Andalusia, artist Wes Hardin has beautifully rendered our community's heritage on some of the world's largest canvases – our historic buildings!
Come visit us!